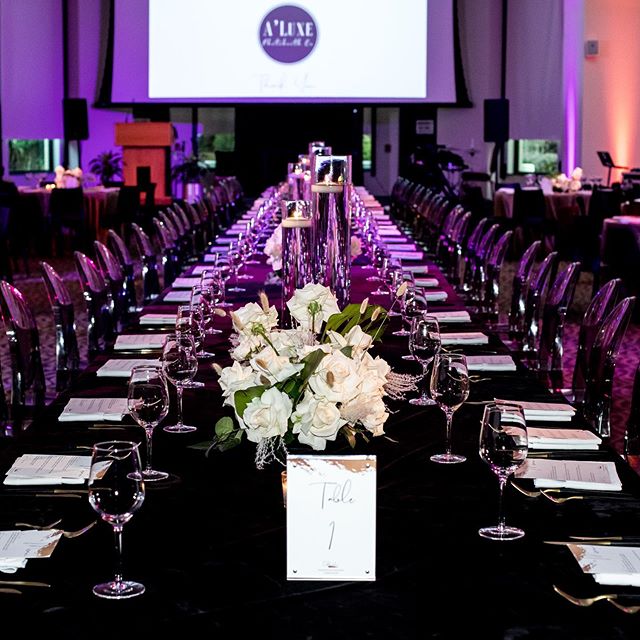 Friday, July 19th was nothing short of MAGICAL. 150+ beautiful, melanated female (and a few male) entrepreneurs, motivating, uplifting and celebrating one another… just for being who they are. You see there IS enough space for all of us. Because as cliche as it sounds, what's for YOU is for you, and ONLY you. So there should be plenty of space to love on, embrace and encourage others. ——— Thank you to our event partners: @getplateddc @withatwist.mixologists @summiteventlighting @baskettreats @bougieballoons @courvoisierusa @east95thstreetphotography @grandchiefattractions @couturecakesbysabrina @aluxephotoboothco @prettypetalsflorals @ogeentertainment @ainaemusix @wearethegreenegroup @dreamcatcherstationery @idealmediaevents @thebrownbeautyco_op @liquid.joy @cozywicks @charismaticcreations Every single vendor you see here is owned by a person of color... support them!! Thank you to the National Housing Center for hosting us. So grateful! This event could not have been possible without you! ——— To our 2019 Visionary Woman of the Year honorees @lifeabundantlycoaching & @euniquejg , you ladies continue to set the bar. Thank you for being a wonderful example of walking in your purpose. To our 2019 People's Choice Award honoree @baskettreats continue to slay in the game. You are doing AMAZING things. There is so much more to come. I am grateful to know each and everyone of you. To our powerhouse speaker @Michelle.Mckinney..... I'm at a loss for words. 😭😭😭 You are amazing. Anointed. Called. God is so awesome. I am in awe of His divine connections. Thank you for being who you are. Authentically! And to our amazing guests, we see you!!! Keep working fearlessly in grace, dignity and excellence. To our volunteers... WOW!!! 👏🏾👏🏾👏🏾 blessed to have had the opportunity to meet and work with you. To my beloved EDG team. Thank you for taking this journey with me. I could NOT have done this without you! 🥰 ——— Photos by @east95thstreetphotography , @eventdesigngroup makeup by @glam_qui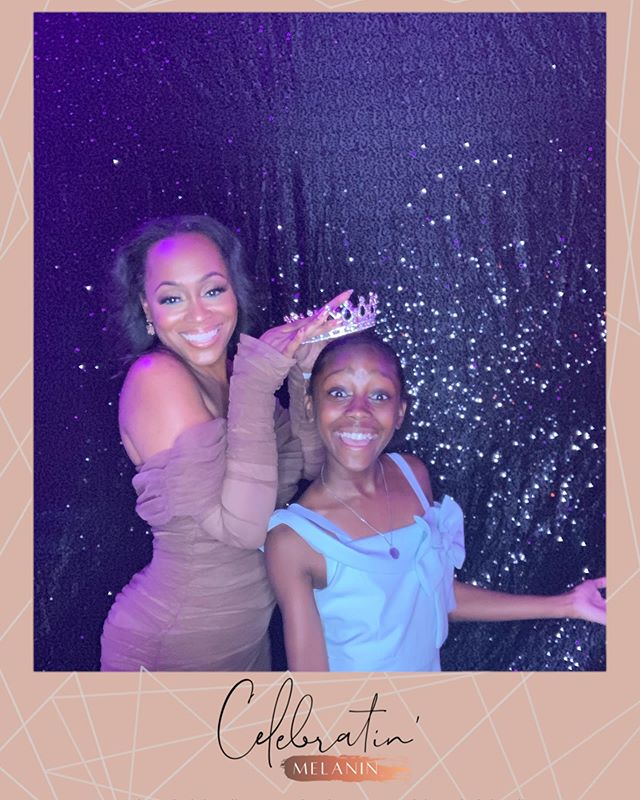 About last night... formal post coming soon but, last night... last night. 😭😭😭🙌🏾🙌🏾🙌🏾🙌🏾 this little girl is 1/3 of my why. She is amazing, loving and a force to be reckoned with. If you were in the room and had an opportunity to meet her or if younger met her before, you know what I'm talking about. So blessed! @lafgoeson you and i have been blessed with 2 AMAZING gems to steward over. Love you @kendyllnichole & Jalen thanks @aluxephotoboothco loved this booth and all the amazing props. Makeup by my spirit sister @glam_qui love you boo! @celebratinmelanin #celebratemelanin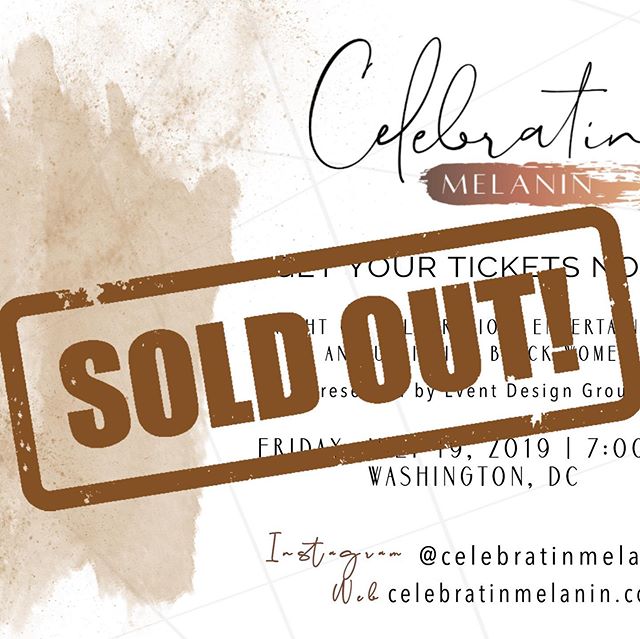 And just like that... Celebratin' Melanin is SOLD OUT!!! Eeehhhh!!! 💃🏾💃🏾Thank you so much to all of you who purchased tickets. We cannot WAIT to see you on Friday!! 💃🏾 @celebratinmelanin
🤷🏾‍♀️🤷🏾‍♀️🤷🏾‍♀️ only 25 left!!! GET YOURS NOW! Link in Bio.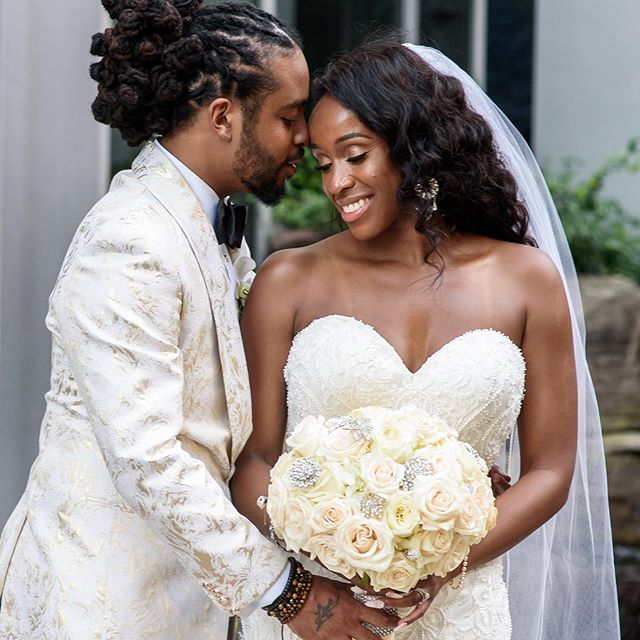 365 days around the sun for these lovebirds. Continuing to pray for their love. Happy Anniversary @mrs.syditty & @mr_moesleepy 📸: @ashleighbing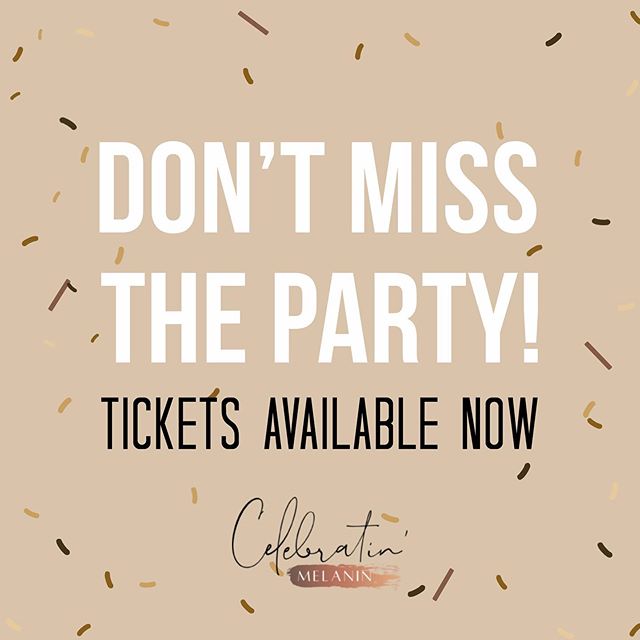 You don't want to miss this party! We've got some great women planning to be in the house. So exciting. Get your ticket now! Tickets are going fast! Link in bio.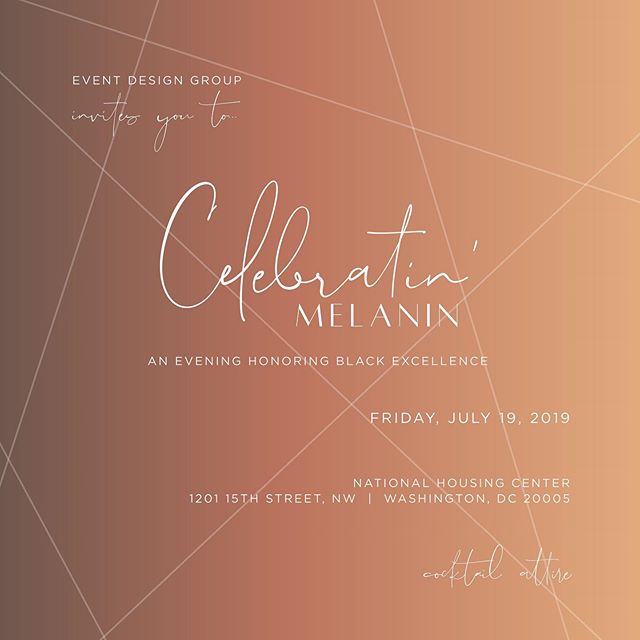 Tickets. On. Sale. NOW!!!! Entrepreneurship 👏🏾 AIN'T 👏🏾 EASY 👏🏾 !!! But we persist, and do it well! I've said it before, we are too dope and doing too many amazing things, to not recognize each other's shine! On July 19th, we want to celebrate, elevate and uplift you for all that you have done and will continue to do. New and seasoned female entrepreneurs of color that you can connect with and patronize professionally and personally. Not an entrepreneur yet, but considering it? That's cool too! Come out and find out more about it from some of the best. All while looking cute, over dinner and cocktails 😉 Stay tuned to @celebratinmelanin "Let us think of ways to motivate one another to acts of love and good works. And let us not neglect our meeting together, as some people do, but encourage one another, especially now that the day of his return is drawing near." Hebrews 10:24-25 #celebratinmelanin #celebratemelanin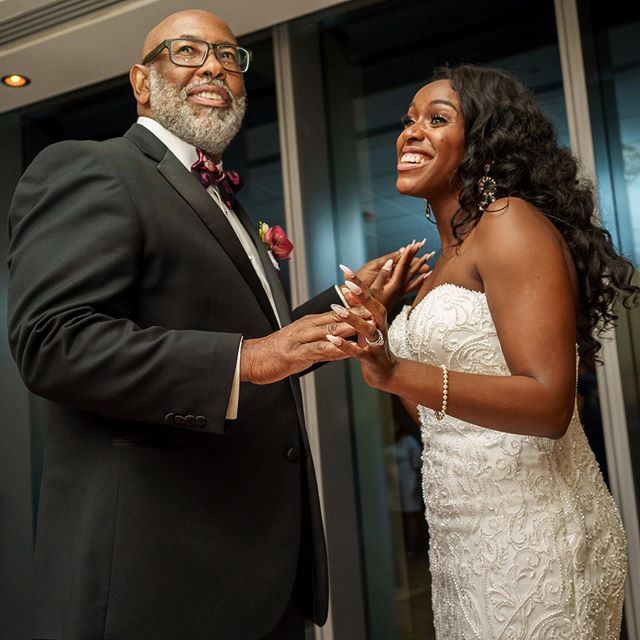 Happy Father's Day to all the amazing dads and the men that take on the roll of dad, even when they don't have to. #FathersDay #edgcouples #eventdesigngroup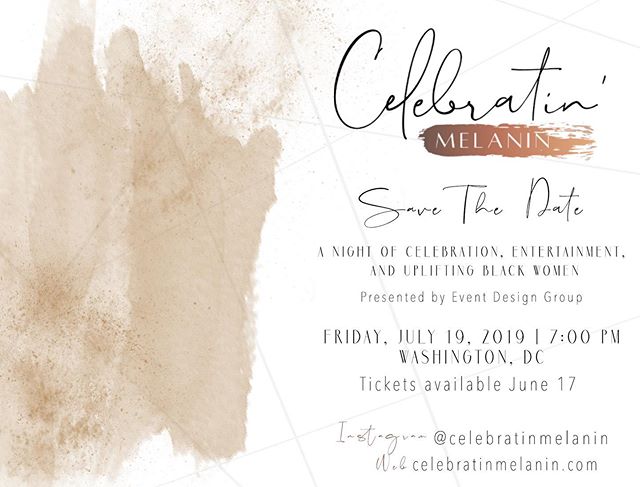 Ladies mark your calendars! We are Celebratin' Melanin on Friday, July 19th! This is an event you will not want to miss. We will be honoring some dynamic women and creating an atmosphere to build community and be inspired! No workshops, no panels, just sisterhood and fun! For more information visit our website! #celebratinmelanin